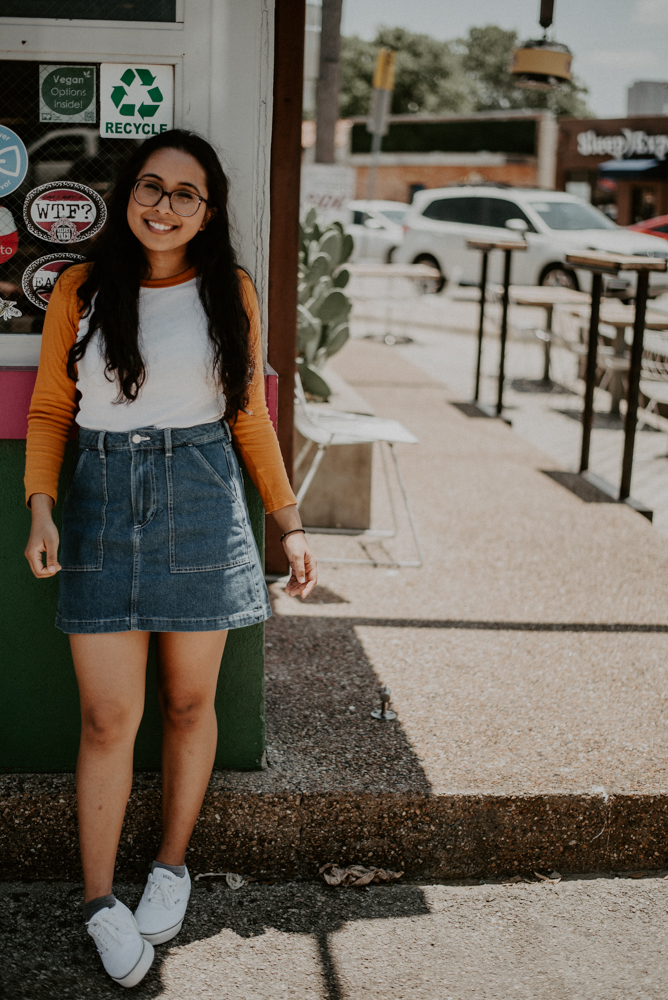 if we haven't met, my name is Sarah and I'm literally STOKED that you're even here checking out my little corner of the internet. If you're curious to know a lil about me before we work together here are the main things:
I live in Washington D.C., but I grew up in Dallas, TX. Dallas has better tacos, but D.C. has some amazing Mediterranean food…basically, I love both of this cities equally and A LOT!

I work a full time job and am also about to start my masters soon (pls donate to my college fund if you feel)

I taught high school chemistry for a year and it was the BEST. I feel the need to include this because it was really a life defining year for me and I will 100000% go back to the teaching field in the future. Teaching is the absolute best, but also teachers work really hard, so feel free to pause here and go write a teacher you know a thank you note or buy them some school supplies :)

I promise I loved coffee before it was cool….I'm not just saying that so I sound as relatable as every other photographer/person with-a-social-media-platform (heh). I literally love everything about coffee and coffee shops and I'd love to open my own some day (let me know if you want to be my business partner :))

I want to make everyone around me feel loved and known and like they are valued. Because they ARE!!! Sometimes I forget that and I want to be there for people who deal with those same blah feels, ya know??
That's it for now; thanks for making some time to get to know me! Now we're officially friends, so you might as well shoot me an email so I can take some poppin' pics for you!
May your day be filled with much love + tacos,
-Sarah
wondering why my photography business is called "Our House"?"
when I think of a "house" I think of a place you go to find belonging, refreshment, and shelter. I've often felt like I've lacked in these areas. My freshmen year of college, I felt so alone with my anxiety, my doubts, and my fears. I found myself going to the same coffee shop every other day to just sit and work and get some kind of idea of what I was doing with my life. As the year went on, I got to know the baristas and actually felt a sense of meaning and security. When I look back on that coffee shop years later as a college graduate, I become so grateful. God used that coffee shop to provide me with a home when I felt like I had none. That was not the first time God showed up for me when I felt like home wasn't anywhere (it would take me forever to write about all the times He's saved me from that mindset). God has also constantly given me opportunities to meet with others who physically and/or emotionally lack a home. I think He has personally provided this constant theme in my life and specifically encouraged me to find the homeless and welcome them into His home, the same way He has done to me.
My ultimate dream is that with everything I do I am able to build a safe space for others. I hope that through the my time taking pictures for you that you feel beautiful, valued, cherished, and worthwhile. I pray that my lens can capture the beautiful human that you are! I even hope that you even find peace and inspiration looking at this website. I wish that our interactions would provide you, reader, with a home; that you would feel belonging, refreshment, and shelter in this part of the world God has allowed me to use. Most of all, I pray that you grow to understand that "Our House" is a reflection and celebration of the ultimate home that God has built for us in Heaven. Please know that there is a room for you at Our House and especially in Our Father's House.